---
---
The Call To Duty Memorial Committee is holding a road race/walk & fun run/walk to raise funds for the Call to Duty Memorial & Scholarship Fund.Our goal is to make this an annual event for families and runners to enjoy for years to come. Our focus is to honor the brave men who sacrificed their lives in the line of duty, and grow the funds for scholarship recipients.All proceeds from the event go to the "Call To Duty Memorial Scholarship Fund" for the perpetual care of the memorial, and to provide eligible students with scholarship money to pursue public safety careers.
Race length: 10K (fun-run is 1.5 miles)Thank you to all those who participated, donated, volunteered and sponsored the race on Saturday September 16, 2023. Stay tuned for details on 2024's race!Race Start: 9:00am (Rain or shine)Registration: 7:00am - 8:30am on the Gorham CommonLocation: Gorham, NH USATF Certification # NH23006BKStart: Route 16 near the Great Gulf Wilderness TrailheadEnd: Gorham Common by the Information BoothParking: At the finish (Gorham Common) Shuttle will be provided from 7:00 to 8:30 (limited parking spaces at the start)Entry fee Before Sept 1: $40
After Sept 1: $50T-Shirts: Included with registration fee for the first 100 registrants of the 10KBenefit: What was a dream became a reality for the Call to Duty Memorial Committee, which is hosting a 10K road race to raise money for our scholarship fund.The committee was founded in 2001 by Berlin Police Chief Al Tardiff. The committee was responsible for creating a memorial in front of the Berlin Police Department in honor of three officers who died in the line of duty: Officer Dorman Wheelock, Officer Robert Devoid, and Sergeant Paul Brodeur.The committee is comprised of family members of the fallen officers, police officers currently serving or retired from the North Country, and community members. The committee has also spearheaded a scholarship fund initiative used to provide funds to students continuing their education in pursuit of a public safety role.The committee has assisted more than 40 students and provided more than $20,000 in scholarship monies to support their educational and future endeavors.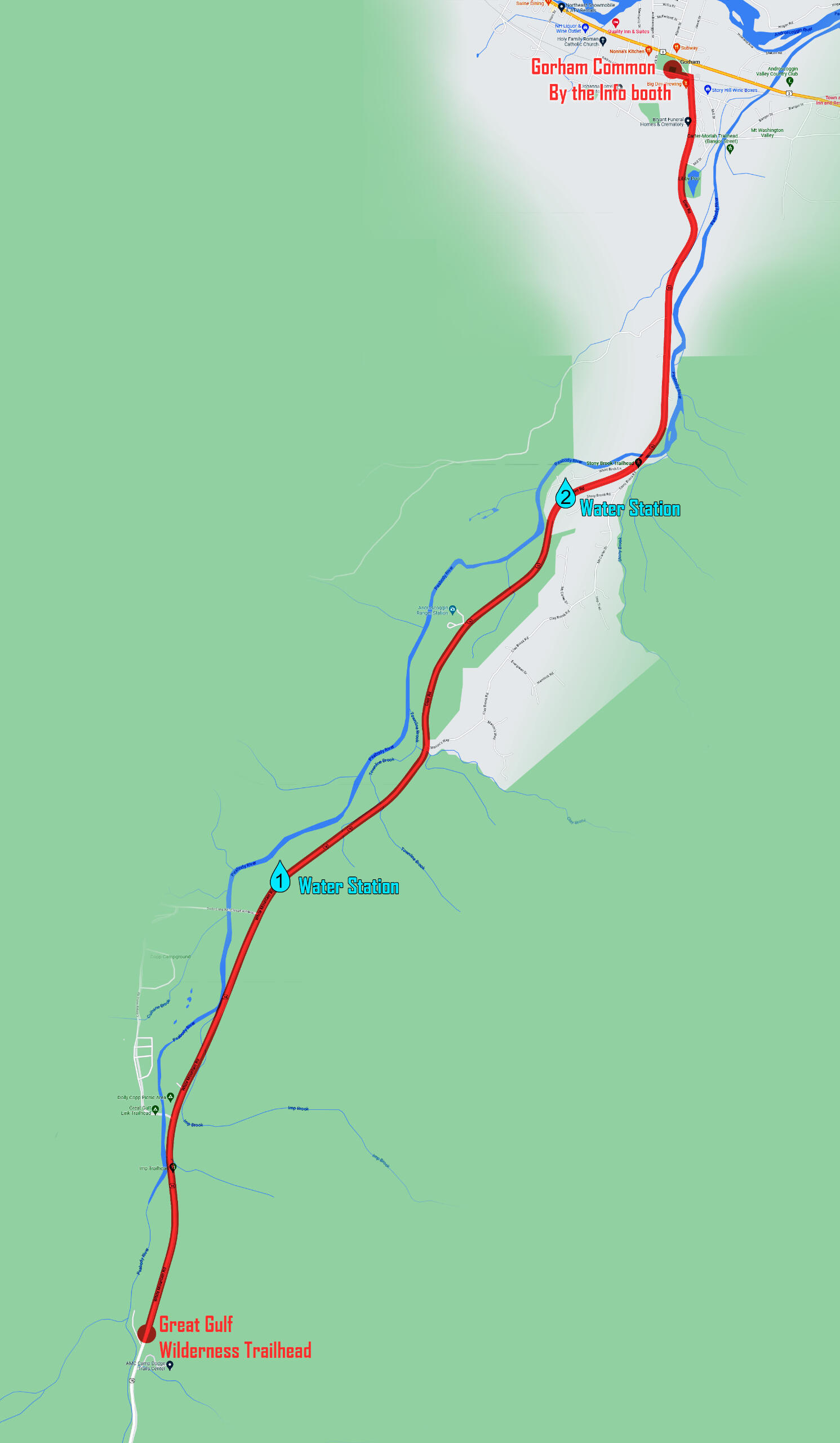 1.5M Fun Run/Walk Map